Principals -Matthew Scharf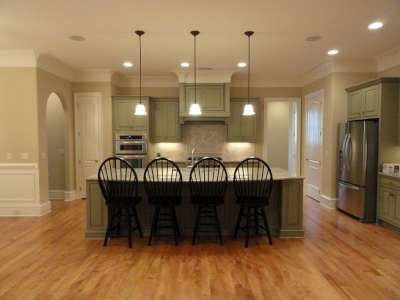 Matthew has been building something nearly all his life, starting beside his father, who is a master carpenter. With his engineering degree, Matthew worked in construction and as an in-office engineer in upstate New York before relocating to Chapel Hill in 1999. There he worked as an on-site construction superintendent for a commercial construction company in Chapel Hill, and as a project manager for the energy company hired to manage residential construction at Meadowmont Village in the Chapel Hill area. After re-locating to the coastal southeastern shore and the Southport area, Matthew continued as on-site supervisor and construction manager on a number of custom homes for one of the county's most prestigious builders.
Elisabeth Scharf
Elisabeth assists all of our homeowners in the interior selections that complete their custom home. She also manages the office. An Air Force veteran, Elisabeth has many years of experience as a mortgage broker, property manager and real estate agent. She is heavily involved in making sure True North customer relations are the best they can be, and assists in making those important decisions about interior finishes.
Community Involvement
True North Building Company is a proud sponsor of Communities in Schools, Knights of Columbus and Cape Fear Yacht Club Youth Sailing Program.
Our Commitment
We ensure our clients receive the highest possible quality home at an affordable price, while enjoying top-notch customer service.
We offer unlimited options, we are always flexible for changes throughout the building process, and no detail is too small. High quality materials are our trademark, along with qualified and reliable subcontractors.
We deliver on our commitments, every day.